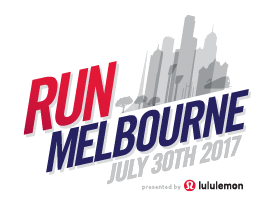 It would be safe to say that my knee has now healed to the best it is going to get. There is less shock absorbing material between the bones and I just have to live with that. I've been given some extra hoops to jump through by the Sports Physio, Ross, from Freedom Sports Medicine, so I'm keeping up the Bulgarian Lunges, added in some Pistol Squats and a bunch of Spin bike work. It's all about building the strength back up in the Quadriceps and Hamstrings to give the knee the support that it needs.
My goal now is to complete a spin class on the 1st of April and then see Ross again on the 3rd where he will put me through a series of tests and hopefully give me the all-clear to start running again.
From then I'll have just a little less than 17 week to prepare me for my first 1/2 Marathon on July 30. I'm supporting Beyond Blue, and I'd love if you helped me by supporting them: https://runmelbourne2017.everydayhero.com/au/mark-s-first-half-marathon.
Thank you for your support
Last night we won our section 8 KDNTA Tennis Grand Final against Guy Turner Reserve. We started a little slowly with Joe & I losing the first four games but we managed to tie it up 6 all only to loose in the tie-breaker. The girls did a little better winning 7-5.

Suzie and I played woefully in the 2's game and got wiped out 6-0, but Joe & Jewel picked up 6-2 to leave us 1 game behind going into the last set. Jewel and I rocketed through our last set winning 6-2 which meant the flag was sealed because the others were up 4-3 at the time. The wheels then fell off Joe & Suzie's game as they relaxed, and they only ended up winning 7-6 in another tie-breaker, but it was enough to bring us home by 4 games.

It was a great night though I have to say the standard of tennis seemed a little lack-lustre (especially my own) but we came through on the night. Thank you to the team from Monbulk for Umpiring and especailly to Heather (our fifth player) and Bernie & Bec for braving the cold to come out and watch..

I'll post some photos of the Flag and the Glass soon.
Today I played my last game of netball.It has been a fantastic 6-7 years, with three runners-up trophies in that time, including tonight where we were beaten by a better team on the night.

I'm going to feel a little strange on Sunday nights for a while, and I'll miss the fitness aspect, but I'm not going to miss the odd injuries I picked up here and there along the way.
I managed to play netball on Sunday, even though I was totally stuffed. We really missed Chris and Dave, who were injured. There is no tennis tonight as we have a bye. I got the keys to the tennis club on Friday, so I can start looking after the place now.
Thursday was a great game of volleyball, and then I headed straight on from there to the Tennis Club comittee meeting where I was made a member of the committee as the Maintenance officer. I have a bit of work to do, not least to stop the Treasurer from doing all the work. I'm a bit hamstrung at the moment until I can get a key though.
Just got back from Tennis, we had a bit of an up and down night. Overall we lost by 4, which was fairly close. My personal score was +9. At the same time I think I've decided to join the Tennis Club Committee as the maintenance person. I hate it when people whinge about things but don't do anything and there have been a few times when I have wanted to have a whinge about how things are at the club, so it is time to put up or shut up. Committee meetings are Thursday nights (3rd Thur of the month) which is a bit of a pain because of Volleyball, but I'll manage somehow.
First Tennis for the season. We did really well with the team up by 5. I was +9 and Bernie was +1. I'm still busy with the servers, so I'd better go…