Do you have trouble with your words? Do you think much faster than your fingers can type?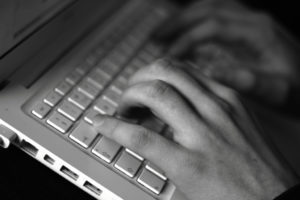 Is poorly written copy hurting your credibility as a subject matter expert?
If you have a blog or an email list, every time you send something out with typos or grammatical errors, some part of your audience is going to read it and think one or more of 3 things:
They don't care enough about their words to make them right
They aren't as smart as they think they are
If they can't fix a typo, can they really help me? (with whatever service they are providing)
I can help!
I have been told so many times over the years that I have excellent reading, writing and comprehension skills. I have sent literally hundreds of unsolicited edits to random strangers with errors and typos in their websites and emails.
I have officially proof-read blog posts and emails for one of Melbourne's pre-eminent thought leaders and teachers.
I can help you.
For just 4 cents* per word (of the total copy) I will read through your copy and either simply correct the mistakes, or if you prefer, send you back a notated copy, showing you the changes I have made so you can learn. If there is something I'm not sure about, I'll either make a note in the text, often giving a couple of options, or email you directly for clarification.
"Mark [is a] pedantic editing freak…." – Louise Bedford – The Trading Game
How does it work?
Step 1: Copy and paste your text here to find out how many words it contains:
Step 2: Email your text to proof@marksnell.com
I'll respond (usually quite quickly) to let you know that I have received your request and confirm payment amount & details, I accept Paypal & Direct Deposit.
Usually within 48 hours you will have your copy back, fully edited, or some questions if there is anything that needs clarifying. After the process is complete, if required, you will receive my invoice (from GeekZone Pty Ltd, please note, I am not registered for and do not charge GST)
Step 3: Pay the amount owing and post your work.



Thank you very much, may your words always strike the mark!
"Words are the counters of wise men and the money of fools" – Thomas Hobbes, English Philosopher
* rush pricing available on a per job basis. Discounts for bulk work also possible.